Alumni Page (Ueda, Tanaka, Katto, Shoji, Maruyama, Shiomi, Chiashi)
Updated: November 9, 2016
---
July 8, 2017 (Saturday): Reunion of Katto-Shoji-Maruyama-Shiomi-Chiashi Lab. at Sanjo Conferene Hall at the University of Tokyo.
Please plan to join!
---
Ueda & Tanaka Lab.
Katto & Shoji Lab.
Shoji & Maruyama Lab.
Maruyama & Shiomi & Chiashi Lab.
---
Professor Shoji has got the Nusselt - Reynolds Prize in 2005!
Celebration party will be held on July 1-2, 2006 at Atami.
Please send an e-mail to rtn@rs.noda.tus.ac.jp for further information.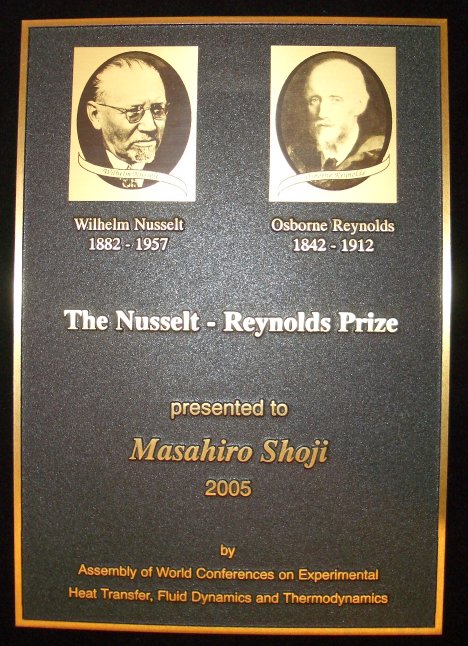 ---
---